Premier Research Labs Satisfaction Guarantee
At Premier Research Labs, LP ("PRL"), we stand behind our products and quality controls. If you are not satisfied with a Premier Research Labs® product you purchased from PRL or one of our authorized sellers in the United States, you may request a refund or replacement product within 45 days of the date of purchase. Unless otherwise prohibited by law, the PRL Satisfaction Guarantee is not available for products purchased from Unauthorized Sellers because they are outside of our quality standards. The Guarantee is also limited to the original, end-user purchaser in the United States.
How To Claim The Guarantees
To submit a Guarantee request, please complete the form here and provide all of the information requested. Guarantee claims must be made within 45 days from the date of purchase.
Guarantee Guidelines
PRL reserves the right to verify information, require a valid proof of purchase, and to deny Guarantee requests in its discretion in cases of suspected fraud or where PRL concludes that the purchaser has abused the PRL Satisfaction Guarantee. PRL may amend or terminate the Satisfaction Guarantee at any time without notice.
If you have any questions regarding whether a seller is an authorized seller of our products, please contact us by calling 800-325-7734 (press 4). Please note that when shopping on Amazon, eBay, Walmart, and Target, our only authorized seller is Pattern doing business through the Pattern / iServe storefront.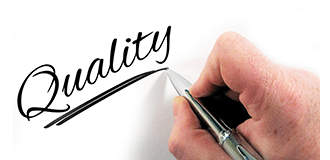 Certainly, no practitioner or manufacturer ever wants to experience a "stock-out" of any item. However, we'd like to address a greater concern that is now affecting every supplement manufacturer in the nutritional industry today.
That concern is the issue of sourcing consistently high quality raw materials on a regular basis. When a company's product is scheduled to be re-made, sometimes no high quality raw materials are available worldwide. To deal with this problem, some companies may choose to substitute an inferior raw material in a product in order to avoid a stock-out. In contrast, PRL has chosen to provide ONLY high quality raw materials in every one of its products … every time that product is made.
Although PRL cannot promise you that we will never experience another stock-out, we have chosen to put our name and reputation on the line -- by delivering truly premier quality, clinically excellent products with every product batch. We simply will not compromise. Proactively, we are also working very hard to create our own botanical supply lines for consistent acquisition of quality raw materials by developing our own network of botanical growers who meet our high standards. This dynamic solution should help to serve PRL well to avoid future stock-outs due to raw material shortages.
Premier Research Labs is recognized as the world leader in cellular resonant formulations, establishing a high standard in the nutritional industry. PRL's Quality Control Department includes an advanced, state-of-the-art laboratory staffed with 14 degreed scientists and a sourcing team dedicated to maintaining the high quality and integrity of raw materials that PRL products are known for. Our scientists use scientifically accepted methods of quality control and assurance procedures, using sophisticated laboratory testing methods of raw materials to test for pesticides and non-organic materials, heavy metals (arsenic, mercury, cadmium, lead), solvent residues, pathogenic microbiological testing, raw material identity confirmation, moisture content, confirmed potency (when applicable) and more. Recently, our scientists began using highly sophisticated DNA testing equipment (DNA sequencing-based species identification) to confirm the identity of raw materials and to rule out contaminants. Our scientists also use advanced immunoassay analysis to test production equipment to ensure high efficacy in the cleaning of allergenic materials before each production run. PRL's uncompromised network of research and development technologies offers you and your patients the most progressive nutritional innovations and strategies in the industry today.
Thank you for your personal dedication to your patients to explore effective methods and strategies to promote their optimal health.