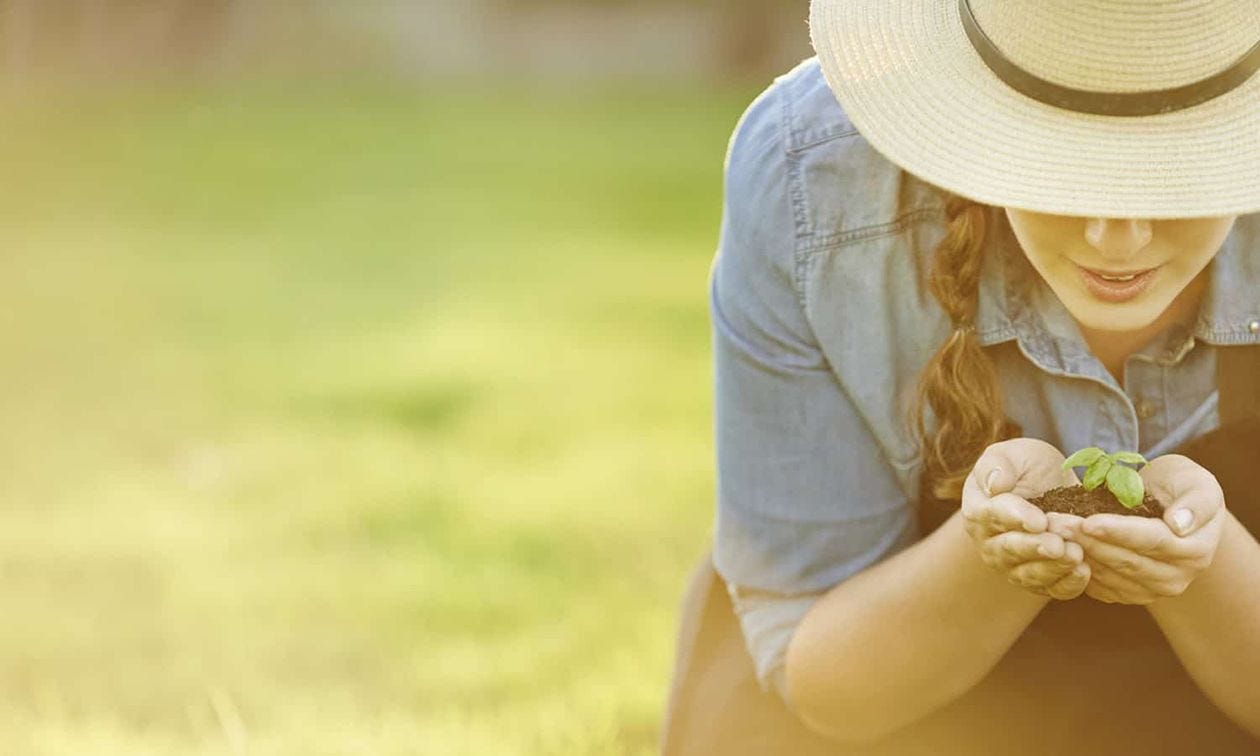 PRL: THE WORLD LEADER IN CELLULAR RESONANT FORMULATIONS

Premier Research Labs (PRL) is known as the company that is "the world leader in cellular resonant formulations." Groundbreaking experiments by German bio-physicist Dr. Fritz-Albert Popp of the University of Kaiserslautern and others have demonstrated that a release of "light" emanates from healthy cells in the human body and that every cell has an ideal cell resonance.
Therefore, a nutritional supplement designed to support each gland or tissue in the body should ideally contain a cellular resonant formulation that matches cell resonance. If natural-source nutrients are of "premier quality" (i.e. exquisitely well grown and without undesirable tagalongs), then the cell may be able to absorb both physical nutrients as well as the nutrients' resonant frequencies, allowing the cell to function at its optimal frequency.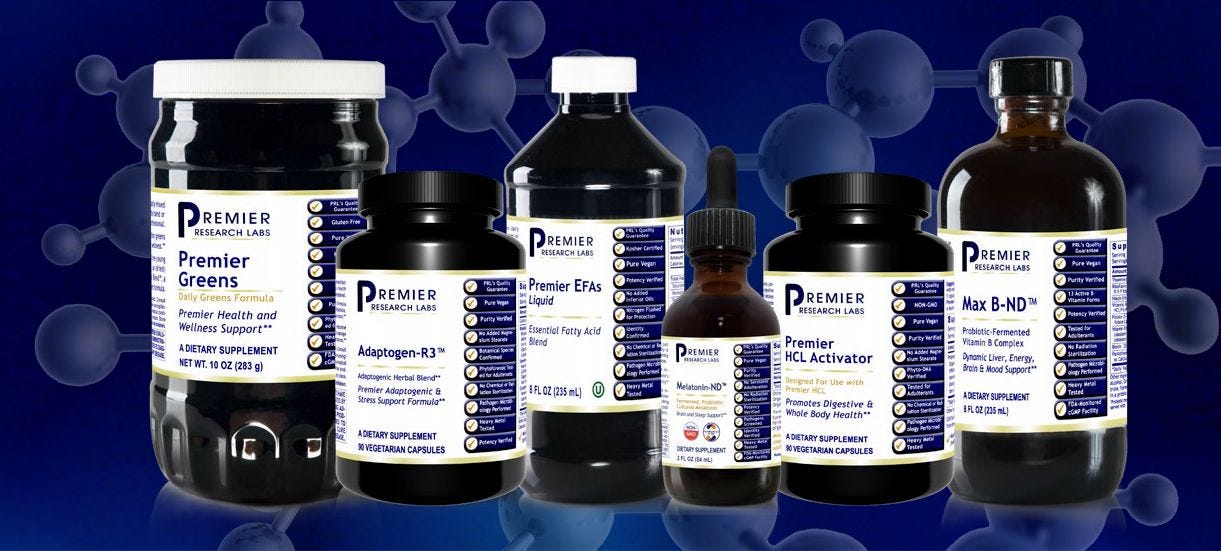 PRL'S "STATE-OF-THE-ART" EXPERTISE: USP CERTIFICATION
Premier Research Labs takes great pride in having been awarded the highly coveted USP certification by independent USP certifiers. In addition to PRL, this stringent manufacturing certification has only been achieved by a handful of manufacturing companies in the U.S. This prestigious certification assures our customers that PRL's quality systems have resulted in the creation of superior products that are trustworthy and effective.
To inspire full confidence in our quality systems, PRL has a third party independent organization (USP) perform yearly audits on our entire quality systems. USP thoroughly reviews the following systems each year at PRL:
a) Good Manufacturing Practices (cGMP) Facility Audit
b) Product Quality Control & Manufacturing (QCM) process evaluations
In addition, PRL has an expert in-house, full time team of raw material procurers who source raw materials in the U.S. and worldwide. Regarding nutrient quality, we believe that Ultra Performance can only result from Ultra Purity. Therefore, PRL's ingredients are purchased solely for premier quality in terms of purity, potency and premier resonance capacity. Using our strict protocols, we qualify all our suppliers under USP guidelines.
Your Supplements Beyond The Certificate of Analysis
DEFINING "PREMIER QUALITY": PRL'S COMMITMENT TO EXCELLENCE AND INNOVATION IN RESEARCH
When we use the term "premier quality," this refers to nutrients that are highly unique in that they are from pristine sources, which have been exquisitely well grown in fertile soil without undesirable tag-alongs. These selected nutrients are harvested at peak potency, then stored and packaged under ideal conditions before consumption.
When grown under excellent conditions, premier quality nutrients are naturally free of non-nutritive or compromising additives, such as unwanted chemical additives, questionable preservatives, synthetic flowing agents, stearate-based binders, glue-like resins and other common undesirable tagalongs.
All PRL products are manufactured to avoid the use of highly questionable excipients, such as magnesium stearate (including vegetable stearate). Although compromising excipients and lubricants are often used in products to assist production machinery to run faster and cheaper, these undesirable agents end up in the product that you will be consuming. PRL does NOT believe in compromising the quality of our products with the use of these agents.
In the past, most high-speed manufacturing equipment was designed to be dependent upon the use of these undesirable flowing agents, such as magnesium stearate or talcum powder. Without them, products simply could not be run. To avoid this, PRL spent several years researching how to run our premier quality nutrients on high-speed manufacturing equipment without the use of undesirable agents. PRL's commitment to excellence and innovation in research allows us to continue to develop our equipment so we can produce "clean" products of "premier quality."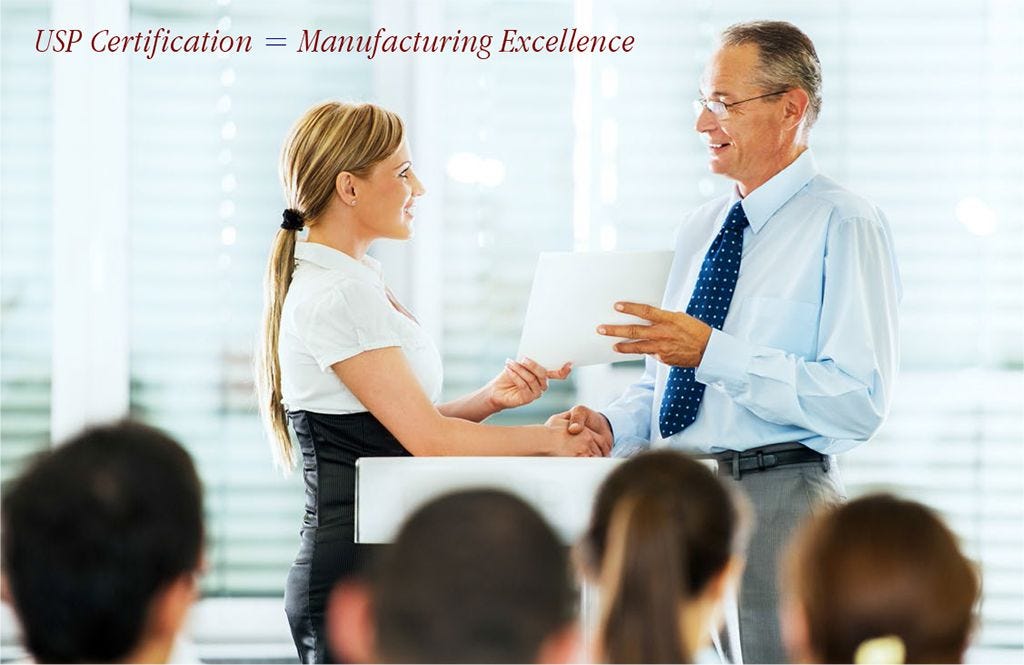 QUALITY YOU CAN COUNT ON, DAY AFTER DAY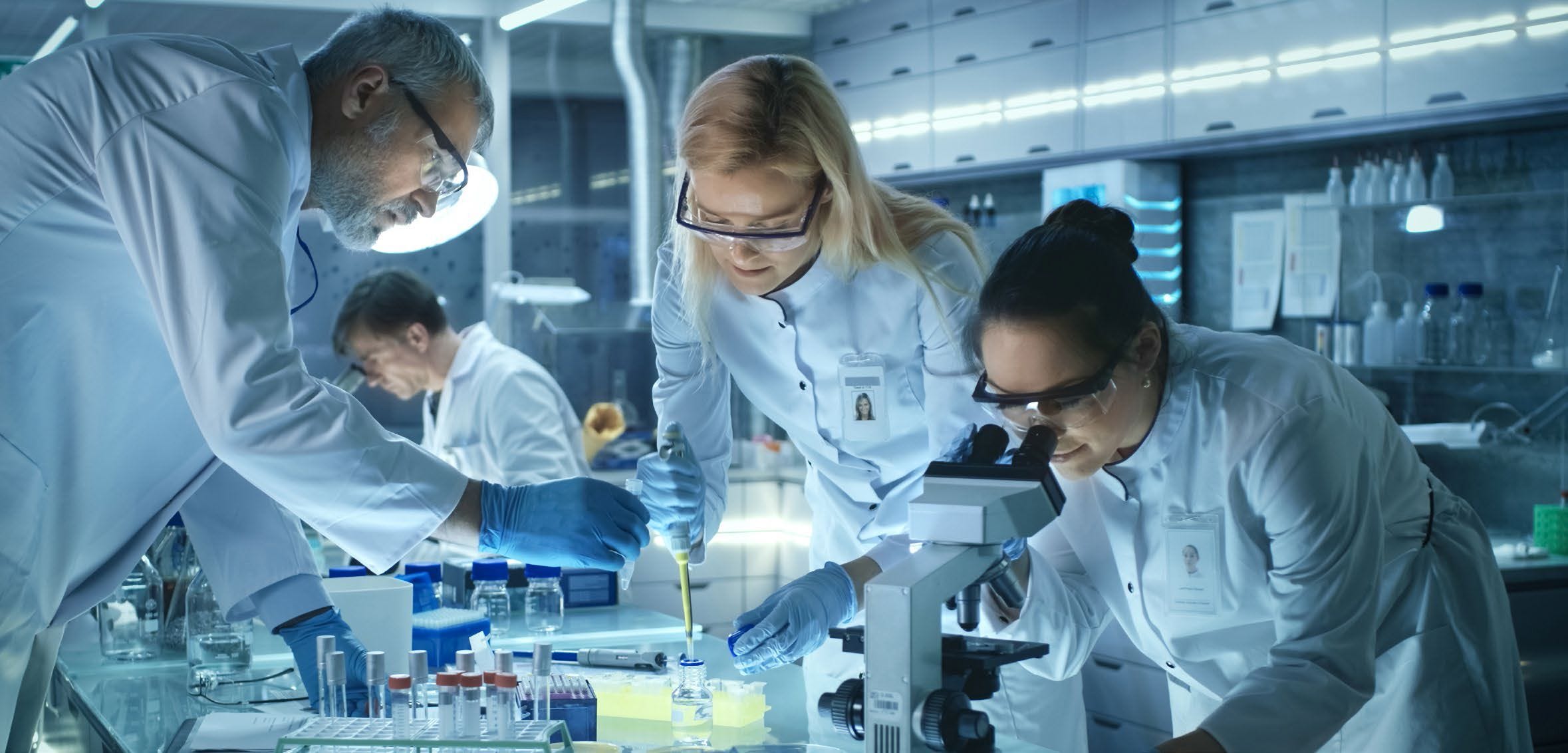 ENSURING PREMIER QUALITY NUTRITION
To deliver the most consistent level of premier quality nutrition, PRL operates a full, in-house, state-of-the-art scientific lab dedicated to the use of advanced analytical methods for testing. Our advanced lab includes high-performance liquid chromatography, gas chromatography and mass spectrometry.
In addition, we conduct DNA Testing utilizing universal primers or specific primers for the botanical makeup in order to positively confirm species. Our team also uses thin layer chromatography (TLC) which examines the specific phytochemical profile for each plant species to confirm identification.
As required, our team uses traditional microscopy techniques to identify the plant species and part by cellular structure. They also inspect for accidental or deliberate adulteration with added maltodextrin, sand particles, cellulose fillers, unwanted foreign organic matter, microplastic particles, and more.
GOING BEYOND ORDINARY INDUSTRY cGMP REQUIREMENTS
PRL's quality methods and extensive testing of products go "way" beyond ordinary industry cGMP requirements. Because there is no silver bullet (lab test) that tells you everything with one test, PRL has excelled in adopting an orthogonal method of broad spectrum testing utilizing the most state-of-the-art analytical methods that are "fit to purpose" ensuring the most consistent levels of purity, potency, identity, strength and composition in each dietary supplement.
In summary, PRL's scientific lab is dedicated to the use of (but not limited to) the following advanced analytical methods for testing:
High Performance Liquid Chromatography (HPLC)

Gas Chromatography


Mass Spectrometry (MMS)



DNA Testing - by Next Generation Technology

Thin Layer Chromatography (TLC)

Advanced Microscopy

Macroscopy

Organoleptic Testing

PRL'S STATE-OF-THE-ART MANUFACTURING PROCESS
PRL tests every batch of raw materials (to be made into finished products) to ensure that the potency levels meet or exceed the label claims of the product. You will never be "shorted" an amount of an ingredient in any PRL product. Every raw material shipment received at PRL is tested for an entire spectrum of quality parameters, including identity, purity, strength, composition, and undesirable contaminants.
PRL also tests finished product samples after a product batch has been mixed. This ensures that the final product meets all of our quality specifications. PRL tests EVERY batch for identity, purity, strength, composition and contaminants after being packaged. Ultimately, PRL test products at 3 different stages of the manufacturing process.
THOROUGH TESTING OF PRODUCTS
PRL routinely tests most products for all of the following:
Heavy Metals

Toxins

Microbial contaminants

Solvents

Pesticides and herbicides

Clandestine adulteration

Steroid and/or antibiotic residues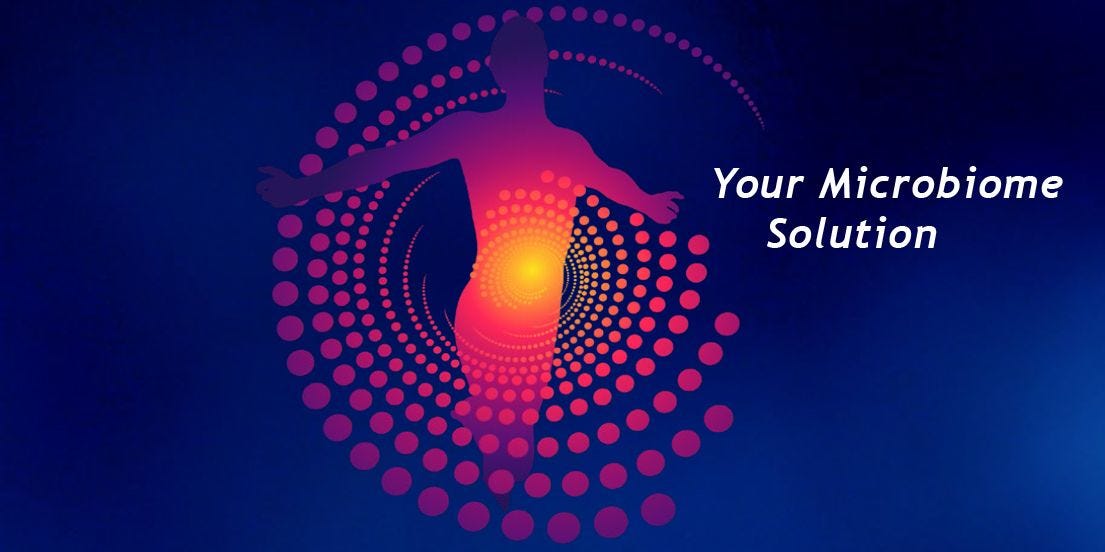 ADVANCED FERMENTATION TECHNOLOGY: FERMEXCEL-100™
PRL's advanced fermentation technology, FermExcel-100™, is an industry first. The FermExcel-100™ fermentation process is a revolutionary, highly absorbable delivery system made with unique probiotic-cultured technology specific to the raw material it is culturing. It is the first nutraceutical preparation designed to assure absorption of the full spectrum of phytonutrients through a micro-cultured delivery system.
PRL's fermented formulas are proudly crafted and thoroughly tested by an expert team of highly trained laboratory scientists in a state-of-the-art laboratory to ensure quality, potency, purity and composition. PRL offers a specific range of nutritional products that have been fermented with the FermExcel-100™ process. The use of both ancient fermentation methods and modern parameters are practiced to yield peak, digested nutritional elements as well as enhanced digestive value.
The FermExcel-100™ Process is not just one process but is tailored individually to the type of plant nutrients that are being fermented. Each plant nutrient undergoes a carefully crafted fermentation process that encompasses specific scientific measurements, such as humidity, timing, temperature levels and the use of the most ideal starting probiotic culture, in order to create exceptional nutrient quality and potency.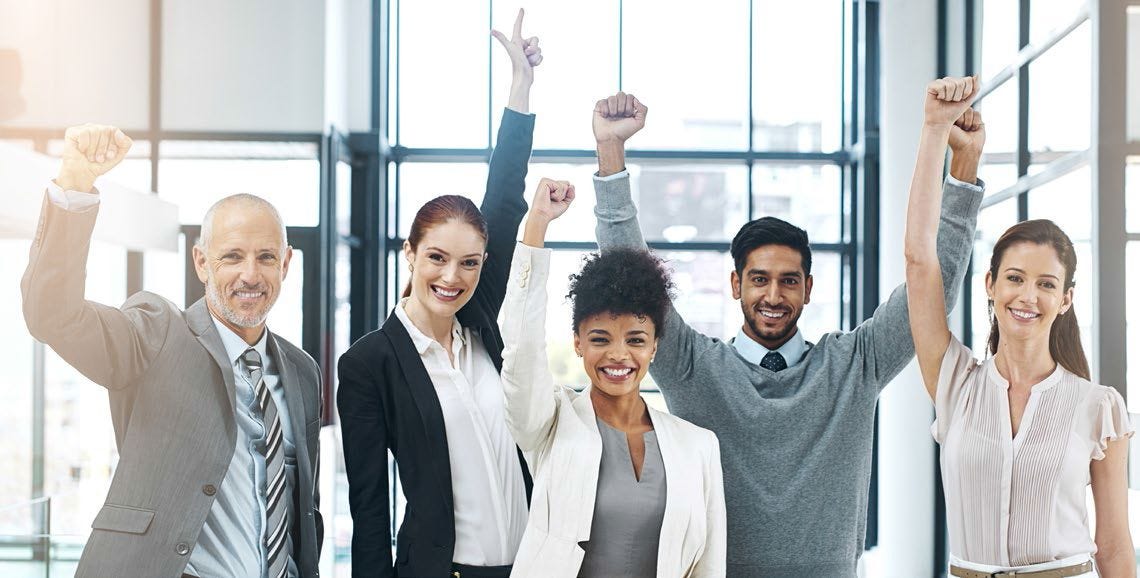 PRL'S TOTAL TEAMWORK COMMITMENT
PRL proudly acknowledges our highly trained staff of manufacturing employees, as well as the highly trained scientific team in our Quality Control, Quality Assurance, and Research and Development departments. This specially trained, dedicated group of individuals helps ensure that the quality of our products is maintained throughout the entire manufacturing process. All PRL products meet or exceed strict requirements for identity, purity, strength, composition, and contamination limits, as required by 21 Code of Federal Regulations Part 111 (FDA Requirements).
SAFE-GUARDING NUTRIENTS AGAINST DAMAGE BY TEMPERATURE, HUMIDITY & LIGHT
PRL stores all raw materials used in products in an advanced, temperature-controlled warehouse that continuously monitors temperature and humidity levels. This is an important difference between PRL and other companies because raw materials that may have been stored at hot temperatures in a warehouse may yield stressed nutrients that are weak or that no longer work. Our raw materials are stored in sturdy containers (not just lightweight sacks) that protect them from light.
Raw materials that are less stable are stored in our cold storage rooms. Our temperature-controlled storage facility and our cold storage areas have been temperature-mapped. Temperature-mapping is a process that ensures the temperature is uniform throughout the entire storage facility. This allows us to know with confidence that all corners of rooms, center room areas, different elevations of our facility and cold storage areas have adequate, evenly distributed temperature mapping and they meet our parameters.

PRL'S ECO-FRIENDLY FACILITIES
In addition to PRL's superior quality programs and protocols, the facilities of PRL have been designed to support the optimal health of its employees as well as product storage. PRL has installed a large complex of state-of-the-art solar panels that adorns the tops of our roofs. The refreshingly beautiful fountain that graces the front entrance of the main PRL building has been designed to support superior water bioenergetics with a precise geometric design. The plantings on the grounds of the PRL facilities have been designed to include plants with many edible components, such as blackberries, oregano, fig trees, walnut trees, cherry trees, persimmon trees, pomegranate trees and more. PRL uses only natural fertilizers on its outside ground areas, avoiding the use of pesticides or toxic agents.
PRL's entire internal wall systems throughout its buildings have been built with Dragonboard, a 100%, non-outgassing, natural mineral (magnesium oxide) wallboard. The walls of our buildings have been painted with no or low-VOC paint that has also been colorpolarity-matched for each room. Almost all employee work areas receive natural sunlight throughout the buildings during the day, either from exterior windows or skylights.
In our office complex and conference room areas, extensive use has been made of natural, non-toxic Italian-made clay floor tiles, constructed from a centuries-old Italian family process. Many of our office desks are made of 100% natural wood. Employee cubicles, office chairs and other office furniture have been selected for their best bioenergetic resonance as well as nontoxic materials. Even the hand soaps used in our production areas have been tested to ensure that they are premier quality and non-toxic. We think that creating an "Ultra-green" environment for our employees helps to maximize both productivity and performance, as well as to create a great place to work. We welcome you to the world of PRL's culture of innovation and excellence … including products of exceptional quality you can count on, day after day, for your patients' best outcomes.