by PRL Staff,
January 26th 2023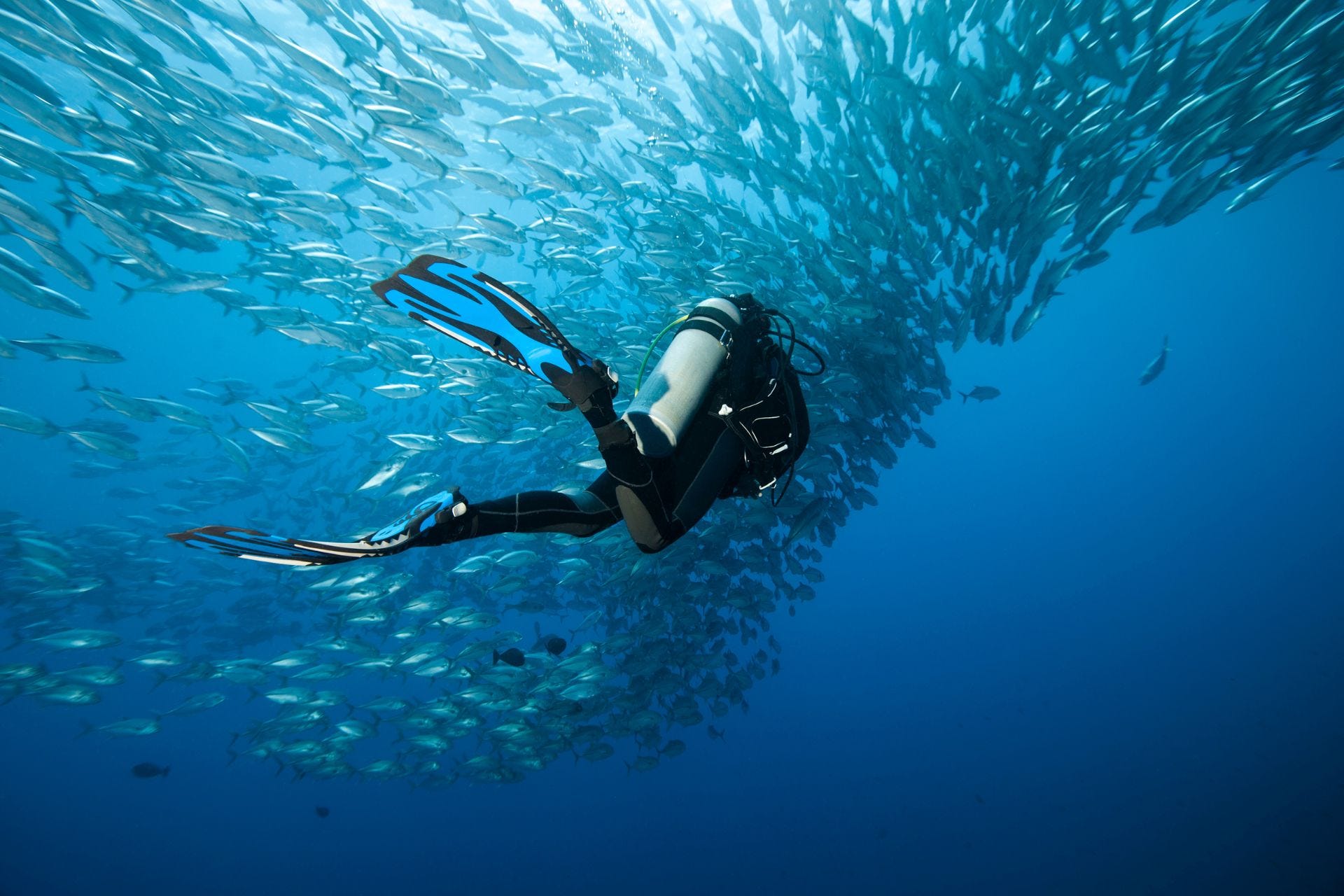 Collagen – The Glue that Keeps Tissues Together.
Technically considered a fibrous glycoprotein, collagen (derived from the Greek words "kola" meaning gum, and "gen" meaning producing) has an important job of maintaining the structural integrity of connective tissue that interlinks all the body's systems. This task is no small feat. Bones are stronger than reinforced concrete! And collagen is essentially like rebar, the metal reinforcement put in place before concrete is poured, providing tensile strength, and giving aggregate materials, such as calcium and magnesium, something to hold on to.
Factors that compromise tissue integrity are unavoidable as we age, which means wear and tear on bone, skin, muscles, tendons, and cartilage is a fact of life for us all. Combined with gravity, the loss of strength, elasticity and rigidity of connective tissue leads us ultimately to the doorstep of collagen peptide supplementation. As you may or may not be aware, selecting your ideal collagen peptide supplement can be a confusing choice. When selecting a collagen source, choosing quality without compromise matters.
PRL has established Five Reasons Premier Marine Collagen™ is the Essential Choice for Maintaining an Active Lifestyle and Supporting Beauty from within:
(1) Type 1 Collagen – the most abundant type of collagen in the body; age-related losses are inevitable but replenishable with Premier Marine Collagen™*
(2) Collagen peptides close the gap – hydrolyzed marine collagen peptides contain 19 of 20 amino acids, providing amino acid ratio to support muscle maintenance, supple skin, and gut membrane integrity*.
(3) Evidence-based applications – evidence-based claims to support and maintain supple skin, joint mobility, bone health, lean muscle mass, as well as gut integrity*.
(4) Marine not mammal – for those wanting an alternative option to porcine, or bovine peptides.
(5) Marine doesn't mean metals – we ensure thorough testing for heavy metals and contaminants.
Collagen Type I – Essential for Tissue Repair
Collagen makes up approximately 30% of the total protein in our bodies. Of the 28 types of collagen that have been identified, type I collagen is the most ubiquitous, and utilitarian, comprising 90% of total collagen used to provide rigidity, elasticity, and strength to skin, bones, tendons, and ligaments. This makes supplementation with type I collagen essential since age-related losses of type I collagen are inevitable. As we age, our bodies produce less collagen, which can lead to the appearance of wrinkles and a reduction in joint mobility, as well as muscle recovery time. Unlike other collagen types, type I collagen is organized in fibrils and is located in the extracellular matrix (ECM) of connective tissues.
Collagen type I is also the main component in calcified teeth and bone, and is present in lungs, vasculature, and heart. In conjunction with hyaluronic acid, reticulin, and elastin, collagen forms a specialized support network for fibroblasts, keratinocytes, melanocytes, and specialized cells of the skin immune system within the dermis of the skin.
Premier Marine Collagen™ is a unique collagen peptide supplement derived from fish skin, bones, and scales, making it a natural source of this important protein that specifically delivers type I collagen. This form of hydrolyzed collagen is highly absorbable and is needed in larger amounts by the body, making it an ideal source for dietary supplementation. In addition to this, marine collagen contains the amino acids glycine and proline, important building blocks for healthy skin, joints, and connective tissues*.
Collagen Closes the Gap.
In terms of protein, marine collagen peptides are a great source of amino acids, which are the building blocks of protein. These amino acids can help to promote muscle growth, repair, and recovery. Evidence indicates that marine collagen can improve the integrity of the GI tract which can reduce gut permeability and its related symptoms It also provides the amino acids lysine, proline and glycine which are critical to collagen synthesis and regeneration*.
Additionally, Premier Marine Collagen™ is an easy to absorb, highly digestible protein enrichment supplement providing 19 out of 20 amino acids which help maintain lean muscle mass and support workout recovery.* As such, it has been found to be an effective supplement for replenishing the body's own collagen stores when ingested at least once a day for 8 weeks or more. They are also a great source of protein for those looking to build muscle and promote overall health.
Finally, another major benefit associated with marine based collagen peptides is its potential ability to aid with weight loss efforts when combined with an appropriate diet and exercise plan. Some studies have also suggested that marine collagen peptides have appetite suppressing effects, helping individuals stay on track with their diet goals longer term and achieve better results overall if done properly in conjunction with healthy habits like eating right and exercising regularly.
Marine Collagen's Evidence in Action
When it comes to premier quality marine collagen peptides, the research is clear: they offer a wide variety of health benefits. Clinical trials have shown that hydrolyzed marine collagen type 1 has been proven to be highly effective in promoting joint, skin, and connective tissue health as well as improving gut health*. Collagen supplementation is generally safe with no reported adverse events. One of the main advantages of marine collagen peptides is that they are easily absorbed by the body, making them more effective than other forms of collagen.
Joint Health
The biggest benefit associated with marine collagen peptides is the potential to improve connective tissue and joint health,. Studies have found that those who consume collagen on a regular basis may experience less discomfort in their joints. This is because collagen can help build up cartilage which
provides cushioning between bones within the joint area. This can lead to increased mobility with fewer aches and pains. Marine collagen peptides can help to maintain and repair this tissue, which can lead to improved mobility and reduced pain in the joints.
Skin Health
Another benefit to consuming marine collagen peptides is improved skin health. Collagen helps maintain skin elasticity, while also promoting collagen synthesis as well as cell regeneration. Clinical trials have been conducted to study the potential skin health benefits of marine collagen peptides. Evidence indicates that daily supplementation is associated with reducing the appearance of fine lines and wrinkles by maintaining skin health and elasticity, as well as increasing hydration levels in the skin, which can make it appear smoother and more youthful.
All in all, there are a variety of health and lifestyle benefits associated with consuming collagen peptides derived from marine species such as supporting joint health, improving skin integrity, supporting natural response to inflammation, and maintaining lean muscle mass when combined with the right eating habits and physical activity routine.
Daily Use, Daily Boost
If you're looking for an easy, delicious, and super-beneficial way to make some dietary changes, marine collagen is the perfect solution! Tossed into smoothies or added to soups, marine collagen peptides provide boundless health benefits - and because it is hydrolyzed, it's easy for the body to absorb. Supplementing with Premier Marine Collagen™ is versatile, and can be mixed into broths, miso soups, coffee, or herbal teas. Whatever unique collagen creation you whip up in the kitchen, you can be sure you'll be reaping the skin-smoothing, gut-strengthening benefits of this incredible supplement!
Ultimately Premier Marine Collagen™ offers a safe and effective way to replenish your body's stores of this essential protein*. Not only does this sustainably sourced marine collagen provide a clean, natural source of collagen for structural support in our skin, bones, and muscles - but it can also help maintain joint mobility, support gut health, increase muscle strength, as well as enhance supple skin, and healthier hair and nails*. So, if you're looking for ways to support your overall wellbeing then adding Premier Marine Collagen™ to your daily routine could 'essentially' be just what you need.
Premier Marine Collagen™ - A Sustainable Option with Powerful Health Benefits
Sustainability is an important consideration to produce marine collagen peptides, as overfishing and unsustainable fishing practices can harm marine ecosystems. Premier Marine Collagen™ is sustainably sourced from Canada utilizing the skin of wild-caught, deep-sea ocean fish including cod, haddock, and pollock species that are sustainably managed to reduce the environmental impact.
Marine collagen peptides provide a safe and sustainable option for those looking to improve joint health, skin health, gut lining integrity and connective tissue strength*. Clinical trials have consistently demonstrated the efficacy of marine collagen when taken as a daily supplement. PRL's sustainablysourced, quality tested commitment ensures that Premier Marine Collagen™ exceeds industry standards, batch to batch, offering the best of what collagen has to offer.
Thoroughly tested for contaminants including the presence of heavy metals, industrial solvents, and microbial pathogens, our hydrolyzed marine collagen meets high quality standards of The United States Pharmacopoeia (USP), European Pharmacopoeia (EP) and Japanese Pharmacopoeia (JP). Premier Marine Collagen™ offers a pure, unadulterated, heavy-metal tested, antibiotic- and hormone-free alternative to bovine, porcine, and poultry-based collagen.